Custom Body covering for Pentax SP/SP2 SPF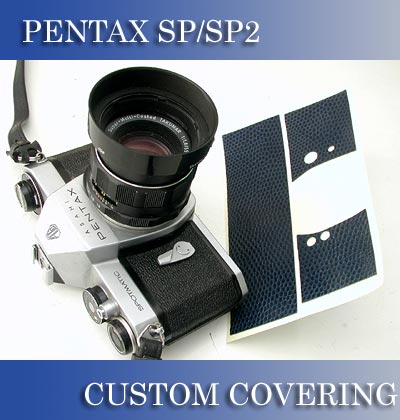 This is the custom kit for replace the covering for Pentax SP/SP2 and SPF
We can provide some different colors and textures as below.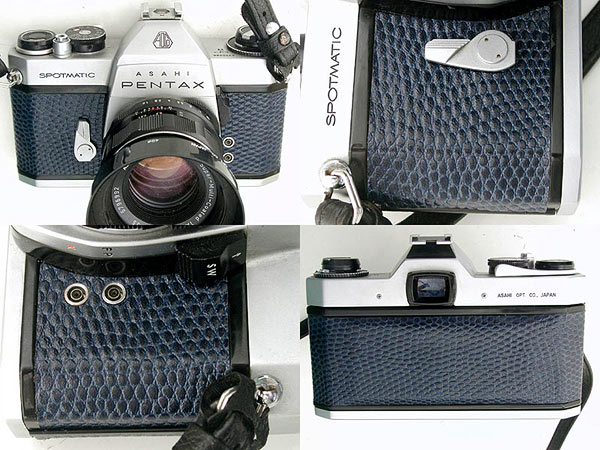 Please click here to see color/material list.

All of them are Self adhesive, when you apply to your camera, you do not need glue.




Please refer the instruction page here (http://aki-asahi.com/store/html/sp/replace) for
appling coverings to your camera, before recovering.



The price is 14 USD (per 1 kit)

K1000 is very similar, we can cut K1000 too.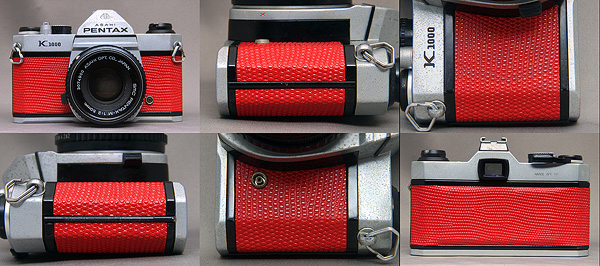 Pentax SP/SP2/SPF Custom Covering kit

14 USD

Pentax K1000 Custom Covering kit


14 USD

These are special cutters for SP coverings. This covering kit is made with these cutters and pressing machine.






[ Back ]