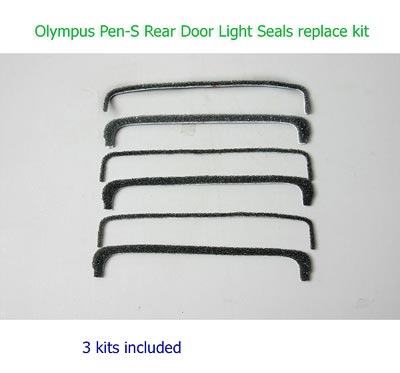 This is Olympus Pen S / Pen D's Light Seals foam (backdoor gasket sponge) replace kit.
Probably fits to Pen EE but not guaranteed.

When the original light seals become old, the camera occurs light leaks and backdoor rattling.
It is time to replace the new Light seals, you do not have to worry about those problems any more.


This seal kit covers green halftone portions as below. It seals the light from outside perfectly.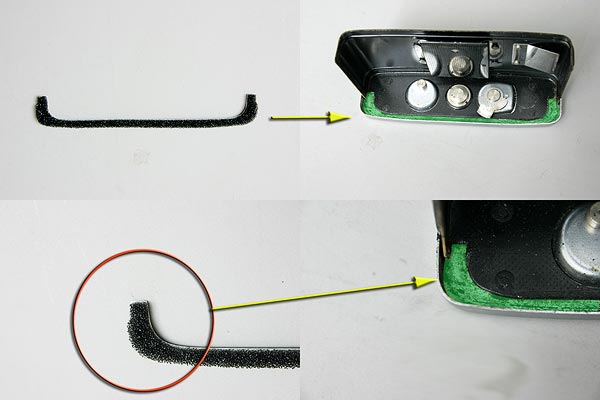 Light seals foam is self adhesive and cut as rear door ditch's shape.

Install this kit is not very difficult,
3 foam kits are included, you do not have to worry if you waste one or two.
If you are not so confident, you can use 2 kits for exercise, you can install perfectly for the 3rd time.

(http://aki-asahi.com/store/html/pen-s/reardoor-lightseal/001_e.html)

This kit fit to Pen S, does NOT fit to the other Pen series cameras.



Olympus Pen S / Pen D Rear Door Light Seals replace kit
8 USD