FUJIFILM XE-1 Custom Leather kit
FUJIFILM XE-2 Custom Leather kit





This kit fits to FUJIFILM XE-1 XE-2,does not fit to any other cameras.

XE-1 and XE-2's covering shapes are different. Please choose correct camera model.


[ ATTENTION ! ]

Warranty will be void if you remove the original skin. Please change the skin at your own risk.
---
This kit includes frot 2 pcs & rear 2 pcs leatherettes, as following image.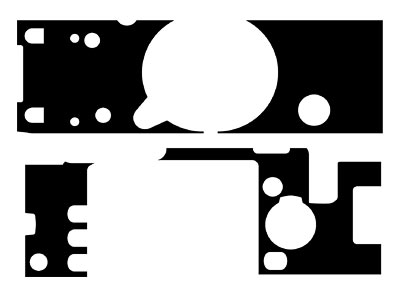 ---
<Sample photos>
Click the image to see larger sized photos.




Beige Lizard Emboss
cowhide



Black Lizard Emboss
cowhide



Blue Lizard Emboss
cowhide



Deep Pink Lizard
cowhide


Flat Camel
cowhide

Light Green Lizard
cowhide



Navy Blue Crinkled
cowhide



Navy Blue Lizard Emboss
cowhide



Ocher Lizard Emboss
cowhide



Red Lizard Emboss
cowhide



White Crinkled Emboss
cowhide



Cherry Wood
(wood material not pvc)


Walnut
(wood material not pvc)

---

XE-2 sample photo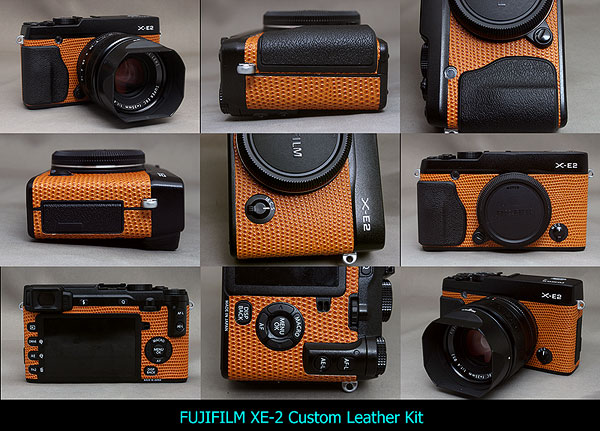 The price is $22 USD +

Shipping fee

Asia : $5.50 US (registered airmail)
Europe Oceania Middle East : $6.30 US (registered airmail)
USA : $6.30 US (registered airmail)
South America & Africa : $6.50 US (registered airmail)




FUJIFILM XE-1 Custom Leather kit
$22 USD
FUJIFILM XE-2 Custom Leather kit
$22 USD

Cross head Screwdriver
(to take off the grip)

$1.50 USD

G-17 Glue (Rubber cement)


$2.50 USD