Pentacon 6 Light Seals replace kit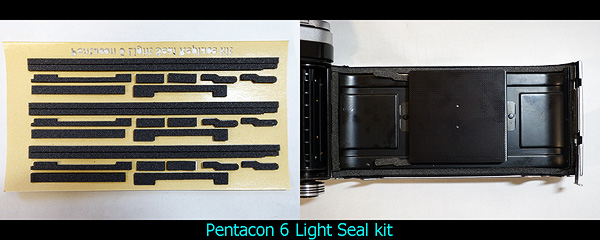 This is Pentacon 6's Light Seals foam (gasket sponge) replace kit.
(This item is "custom kit", NOT brand-name parts.)

When the original light seals become old, it occurs light leaks and backdoor rattling.
It is time to replace the new Light seals, you do not have to worry about those problems any more.

This seal kit covers as following image.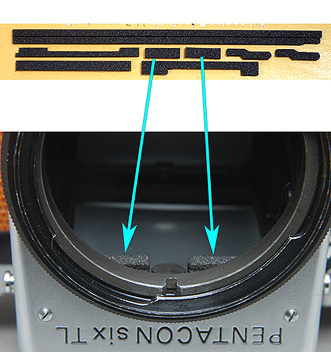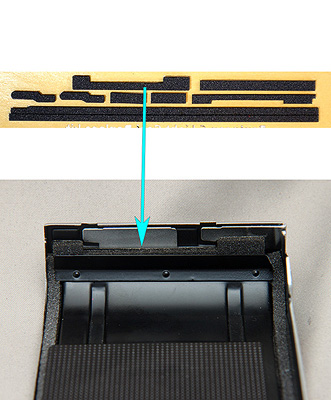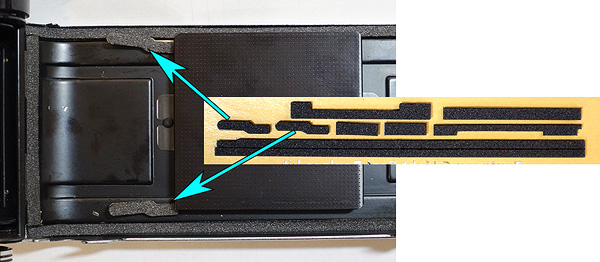 above 2 pieces are usually not neccesary but you could install if you wish.



above 1 piece is usually not neccesary but you could install if you wish.

Those are already cut, Ready to Use, You do not need to cut by yourself.
3 kits in 1 set. You could replace 3 units x Pentacon 6 seals.
The seals are glued back.
]
Shipping fee

Asia : $5.50 US (registered airmail)
Europe Oceania Middle East : $6.30 US (registered airmail)
USA : $6.30 US (registered airmail)
South America & Africa : $6.50 US (registered airmail)



Pentacon 6 Light Seals replace kit
9 USD

[ Back ]